It's no secret that Diner En Blanc is one of my favourite nights of the year. Most likely because I'm such a romantic & the thought of hundreds of people all dressed in their finest white outfits meeting to party at a secret location....well, it's pretty fairytale.
With the weather being a concern, I was relieved to find out that DEB Auckland would be undercover at The Cloud as while I had an amazing time at the historic "wet AF" DEB16, dry is definitely my preference. Having the event under cover is techincally bending the international DEB rules, but The Cloud is really just a big tent, right?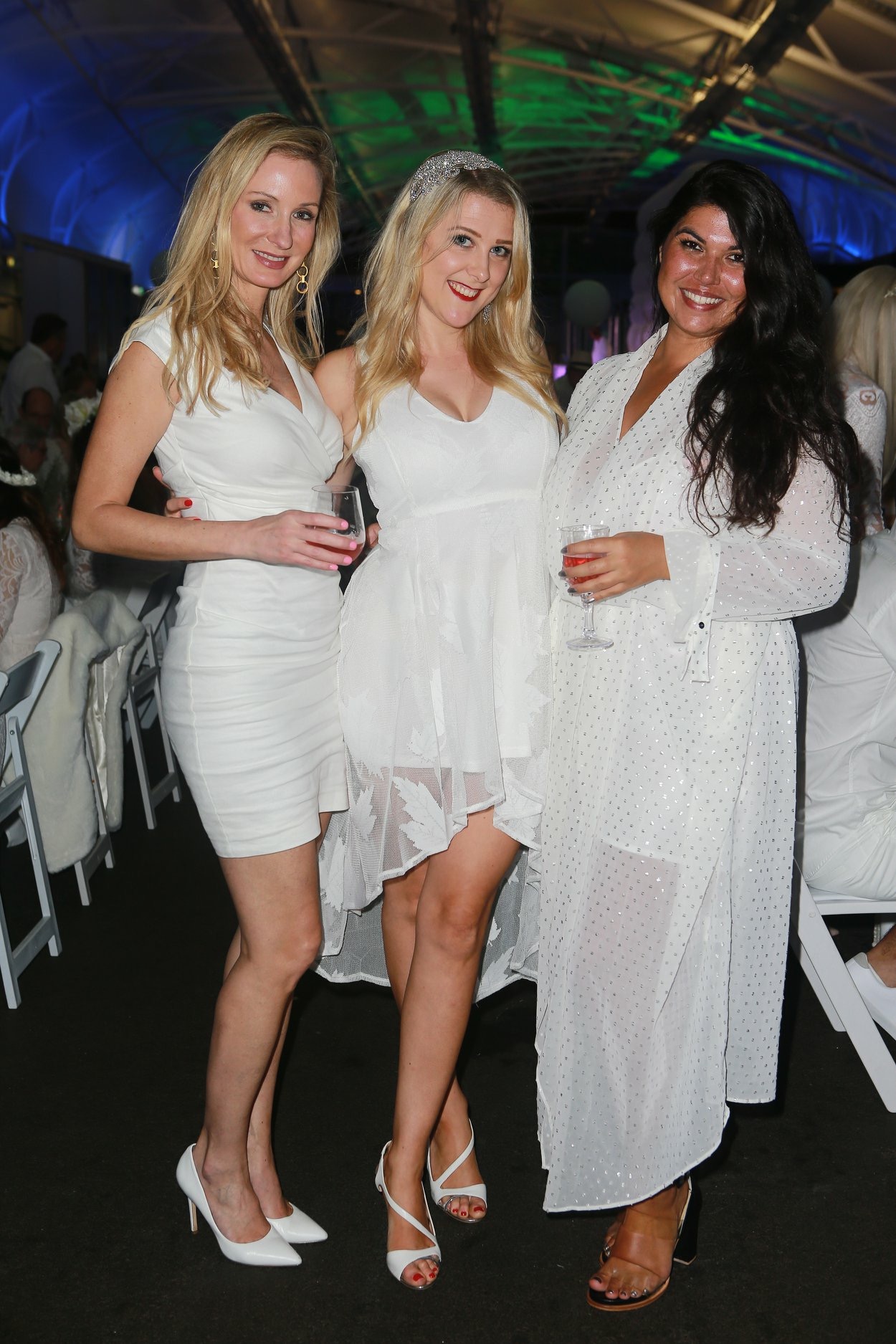 The cool kids from Dry & Tea were there again to give any ladies requiring a hair refresh after lugging he whole picnic kit & kaboodle around town. (I love that!) and then it was just a case of setting up, greeting friends & fellow former DEB-ers (ended up sitting beside the same people as last year) and wait for the official start of the event which is represented by twirling of white napkins overhead.
Once again the wine sponsors were Church Road & Perrier Jouet and, of course, the credenza was set up as a photograph/ insta story/ snapchat haven, there was one flawand that's that the Perrier Jouet light was so bright it completely dominated & washed out photos as it got darker, which was a shame as lets be honest, photos taken in this space are most definitely 'for the gram'. But if that's the only thing I can fault DEB18 for (and it is) then there is little to be upset about.
Diner En Blanc always has a lot to live up to as I await it with anticipation every year, so the potential for disappointment is pretty high, but it has yet to fail me. The organisation is spot on, the venue was amazing, the crowd is always a great one, the entertainment is on point & it really feels like everyone is there to celebrate and have a good time.
Have a look at the video below to see a one minute snippet of my personal Diner En Blanc experience.
Looking forward to DEB19 already....